Our Products
Here is our product lineup for automotive research and testing. Our products are capable of measuring and controlling revolution speed, angle and flow rate. This page introduces Engine Tachometer, Crankshaft Position Pulse Multiplier,Flow Meter.
ENGINE TACOMETER ET-100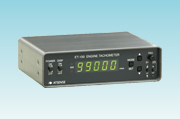 Our Engine Tachometer is a device with F/V conversion output, which can measure signals that include vibration picked up from a spark plug cable and even DC offset signals. Our Engine Tachometer can also be used as a pulse shaper.
CRANKSHAFT POSITION PULSE MULTIPLIER CPM-100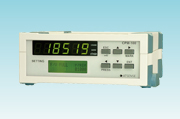 Our Crankshaft Position Pulse Multiplier is a converter that generates signals with 360 pulses per revolution from signals received from the crankshaft position sensor. The signals generated by Crankshaft Position Pulse Multiplier can be used as timing signals for combustion analysis.
FLOW METER FM-100/FT-100/FS-1213